Find flexible Ford financing without the hassle here at Lithia Ford of Klamath Falls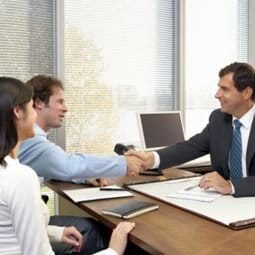 Listen folks, let's be honest here. Financing is never anyone's favorite part of car shopping. Sure, there might be some mathematicians and financial professionals among you who don't mind poring over paperwork and crunching the numbers, but for the great majority of us, auto finance can be a real headache. Unfortunately, finance also tends to be the longest part of the car shopping process, and some of our customers even tell us they've spent hours at other dealerships in the past, just filling out form after form of term-laden paperwork. And even after completing all those forms, some dealerships out there can be painfully unyielding with their finance terms, making it hard for you to get behind the wheel of a the vehicle you love at a price that fits your budget. Well folks, if you have a fear of financing, fret no more, because we're not like any other dealership. We're Lithia Ford of Klamath Falls, and we're committed to getting you behind the wheel of the car of your dreams, no matter what!
At our Klamath Falls, OR dealership, we're committed to doing things differently when it comes to Ford financing. In fact, our philosophy on financing is all about the three F's : Fast, Friendly, and Flexible. For example, we know that folks hate spending hours at other dealerships doing their financing forms, which is why we've put our financing application online, making it easy to do from the comfort of your  own home or office. Now, we realize that no one's perfect, especially when it comes to credit, but that shouldn't stop you from getting a Ford vehicle. In fact, our talented team in the finance center has worked with customers from all walks of life across the Klamath County, OR area, and we're confident that we can get you behind the wheel of a vehicle you'll love at the right price. We pride ourselves in offering competitive options for our customers looking for quality Ford vehicles, whether that means leasing a new Ford for a term of 24 to 36 months, or getting a car loan to finance the vehicle and enjoy it for many years to come.
So, if you're in the market for a new Ford vehicle in the Klamath County, OR area, you practically owe it to yourself to come down and see what we can do for you here at Lithia Ford of Klamath Falls. Feel free to explore our new Ford inventory online, or stop in to our Klamath Falls, OR Ford dealership, just a short drive away from Ashland, OR, Dorris and Tukelake, CA, and the greater Klamath County area, to speak to our Ford finance professionals today!