Competitive Ford Finance and Lease Options in Klamath Falls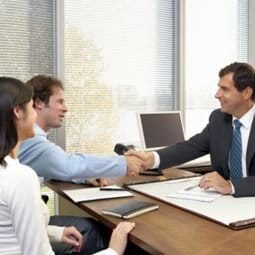 Once you've had a chance to explore our vast selection of new Ford models and quality pre-owned vehicles, our staff in the Ford Finance Center will make the rest of the buying or leasing process smooth and straightforward. We understand that the final financing portion of the automotive shopping journey can be daunting, but you'll be glad to know that our team makes it a breeze. Within no time, you'll be driving away in your dream vehicle with future payments that work for your budget.
Helping You Decide on Financing or Leasing
There are several factors to consider when deciding whether to finance or lease that new Ford model, and our experts can help you make that decision. Financing may be the better option for some shoppers as it gives you sole custody of the vehicle without any mileage caps. Plus, you can customize that vehicle to your liking as much as you prefer.
The other option is leasing, which also has its perks. By leasing a new Ford vehicle from our dealership, you can drive that car, truck, or SUV for a few years, then swap it out to lease a newer, better model once your lease ends. This route is ideal for shoppers that enjoy getting behind the wheel of a new vehicle more often or for families that see themselves having different driving needs in a few years.
Our Finance Experts Will Work with You
Whether you're planning to put forth a large down payment or need more flexible payment options, our staff in the Ford Finance Center will work with you to find rates and payment plans that align with your needs. And we will make this process quick so that you can start enjoying your new Ford model or pre-owned vehicle even sooner.
Learn More at Lithia Ford of Klamath Falls
For more details on our attractive Ford finance and lease options, contact our team or visit Lithia Ford of Klamath Falls today.